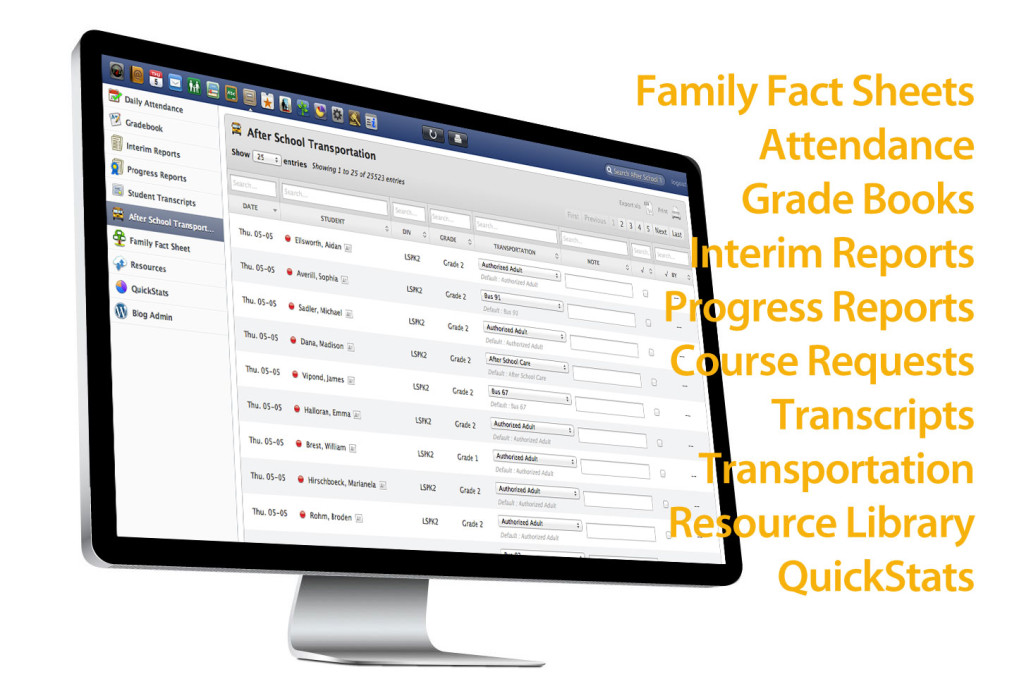 ---
All student records past and present plus current Family Fact Sheets, daily transportation information, student and faculty schedules/availability and so much more are just a few clicks away in our Front Office module.
Users of our Front Office module can easily review any teacher's grade books, student course request submissions, student transcripts, classroom and/or daily attendance records, student progress reports and more as well as publish and share important documents, forms and other online media to all of the school's community users.
This is also the place where administrators can review, edit and approve comments and grades that teachers submit on student Progress Reports.  During this review process each teacher can be notified through an integrated note and email system regarding changes and or comments made by the administrator/reviewer and once all comments and grades are approved, these reports can then published for online viewing.
---
None of the data pictured is actual data from a specific school. Any resemblance to any real school data is merely a coincidence.