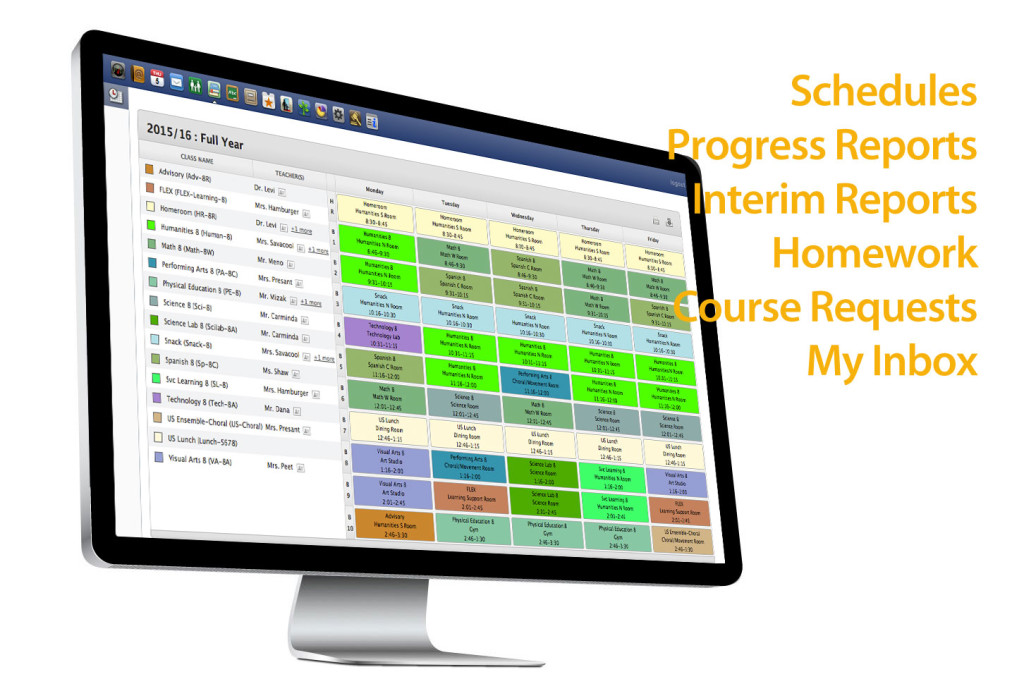 ---
Any students that are given login access to the SIS will find any and all relevant posted information in this module including their schedules, their progress reports if shared with them by the school, in-house communications and course request information as needed per student for registering for classes.
The Student module, along with the Dashboard, Calendar, Directory and Resources modules, makes it easy for all students with login privileges to gain quick access to everything they need before, after and during each school day including items such as sports teams' events, current news postings, daily calendar activity, homework assignments, contact information for classmates and teachers and even what's for lunch!
---
None of the data pictured is actual data from a specific school. Any resemblance to any real school data is merely a coincidence.