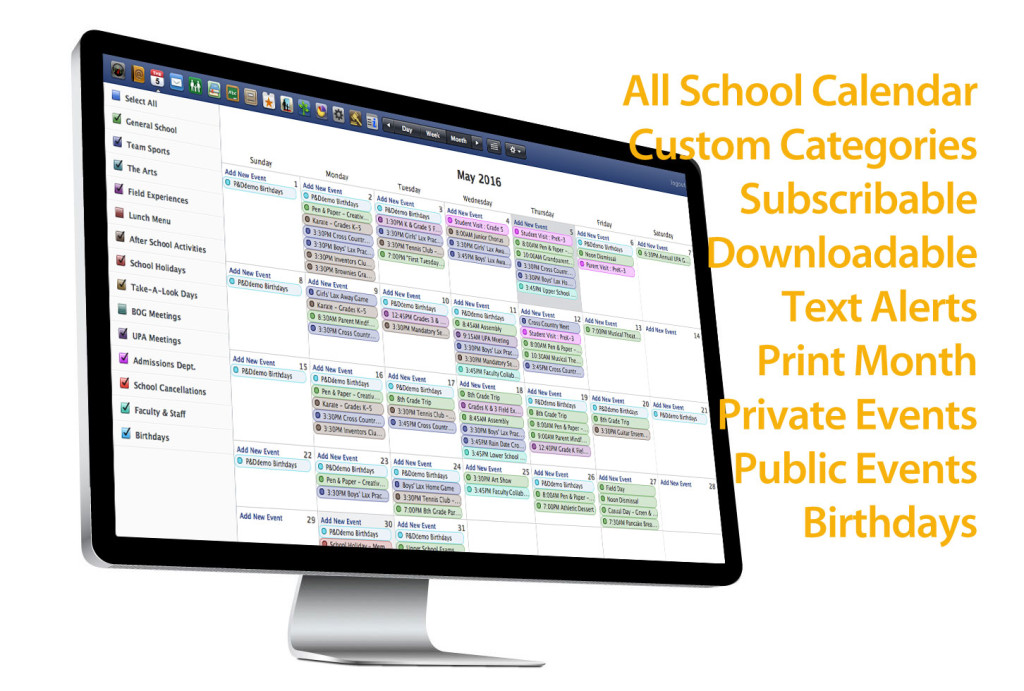 ---
Keeping up with every school event has never been easier with this school-wide calendar.  The Calendar is divided into a number of categories such as all school events, sporting events, holidays, admissions events, faculty & staff events and much more.  Users can subscribe to any category, team or both and get event alerts/updates via text message.  Also available on this calendar are automated cycle day names and birthday listings.
Our Calendar integrates seamlessly throughout the SIS and with every P&D website, reinforcing the single-entry-only philosophy which is at the core of every coding decision we make.
---
None of the data pictured is actual data from a specific school. Any resemblance to any real school data is merely a coincidence.