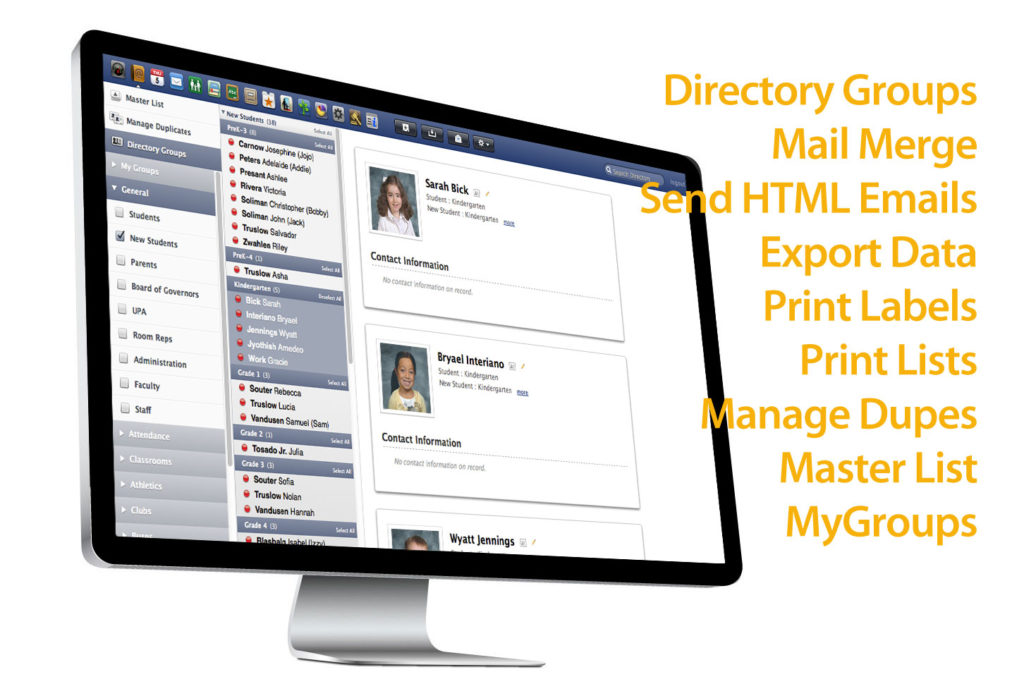 ---
The Directory is not just a listing of all community member information, but also the central place for all communications.  Users can easily send HTML or plain text emails, export de-duped lists or print labels, name tags and envelopes using a multitude of easily accessed mail-merge variables.
Groups can be created in the Directory in an unlimited number of ways such as by grade, class, department, sports team, parents association, board members, administration, etc.  Each school group has permission based access for managing both public and private information and our MyGroups feature included in the Directory gives every user the ability to create custom, private groups for their personal use only.
Our Directory integrates seamlessly throughout the SIS and with every P&D website, reinforcing the single-entry-only philosophy which is at the core of every coding decision we make.
---
None of the data pictured is actual data from a specific school. Any resemblance to any real school data is merely a coincidence.