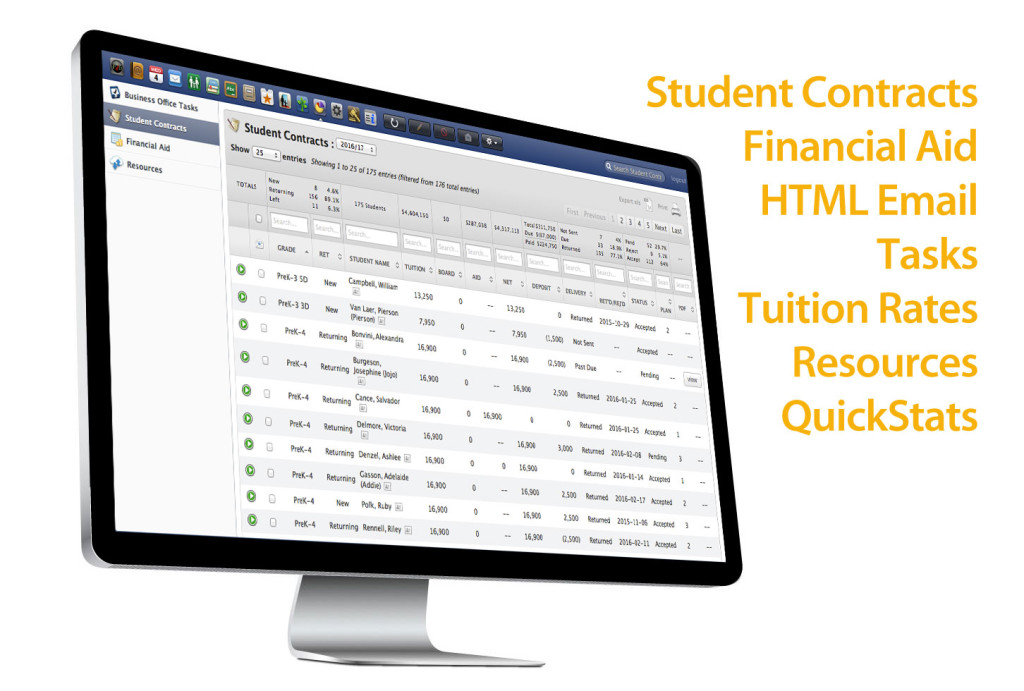 ---
Our Business Office module makes it easy to create and send re-enrollment contracts and access and track all on-going enrollment, financial awards and tuition income information along with all other real-time contract related data and statistics.
Every student's enrollment contract history is easily accessible simply by opening any student contract row in the data table. The data table header is chock full of tuition, enrollment, attrition and contract returned status information which makes it easier than ever to quickly review and keep an eye on the re-enrollment process.
A QuickStat summary report is available on every administrator's Dashboard and mobile device so they are never far from real-time re-enrollment data.
---
None of the data pictured is actual data from a specific school. Any resemblance to any real school data is merely a coincidence.