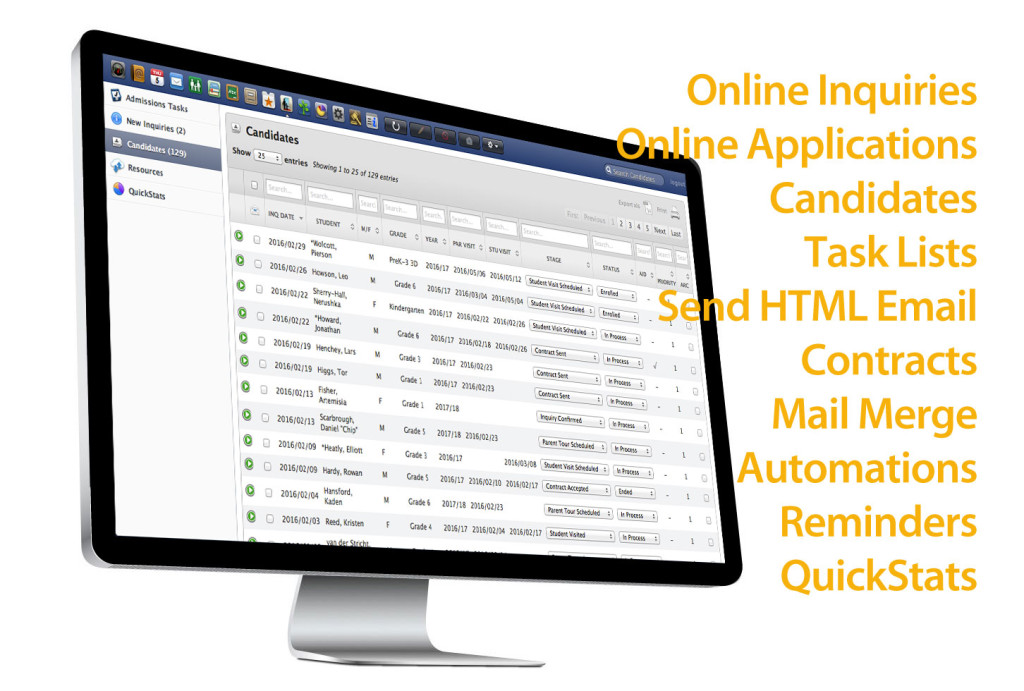 ---
From the initial inquiry to signing an enrollment agreement, every step of the admissions process is managed in our Admissions module. Online application and inquiry forms from P&D websites transmit data directly into the Admissions module for review and one-click processing.  From then on, admissions office staff can efficiently track and manage each candidate's process and never miss a step with automated task reminders and email communications.
Admissions statistics and analytics are available on the Admissions module QuickStats page which allow users to easily compare year-to-year activity by grade, month, candidate stage and more.
When necessary, admissions information is automatically shared throughout the SIS to other users such as communicating when parents and students will be visiting or sharing current enrollment statistics to any user with permission to access such information.
---
None of the data pictured is actual data from a specific school. Any resemblance to any real school data is merely a coincidence.