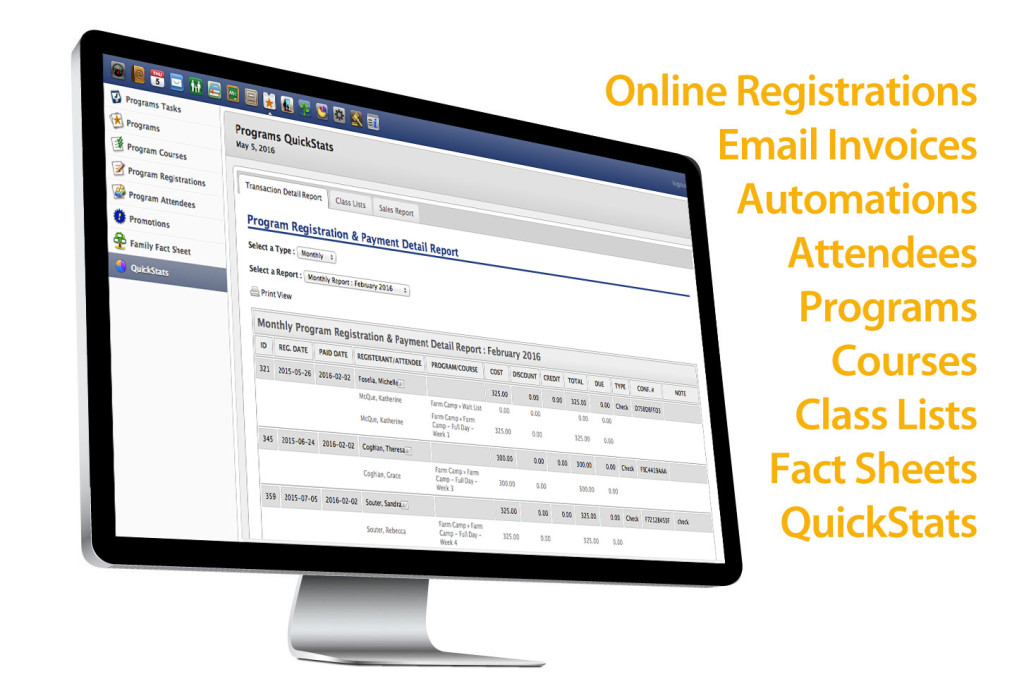 ---
Whether registering for a summer camp, an after school activity or a pizza lunch program, our Programs and Events module allows admin users to build, launch and collect online registration data for school programs and events that allow registrants to register multiple attendees into multiple programs all in one single registration with automated email receipts and billing as well as integrated pay-now shopping cart feature.
This module also has full access to HTML communications for keeping in touch with attendees before during and after the program or event has concluded.  QuickStats are available to easily access and print attendee lists, registrations by week and/or month and revenue reports per program or event.
Registration forms include the collection and organization of all relevant attendee data such as medications, allergies, doctors, etc. which populate a Family Fact Sheet that is updated online as needed by the registering parties.  This data is fully accessible through secure permission based access for organizers, teachers, and administrators of each program.
---
None of the data pictured is actual data from a specific school. Any resemblance to any real school data is merely a coincidence.